Comfy Holidays & Heart-warming Trips for Fall & Winter 2022/23
Do you feel like shortening the long winter with an invigorating trip. We have put together some inspirations for cozy 'hygge' destinations to consider for a colourful autumn getaway, a Christmas weekend trip to get into the spirit or a snowy winter holiday early next year…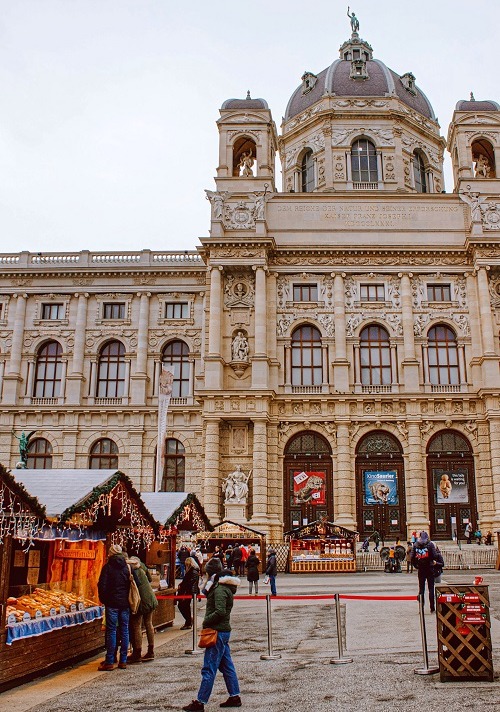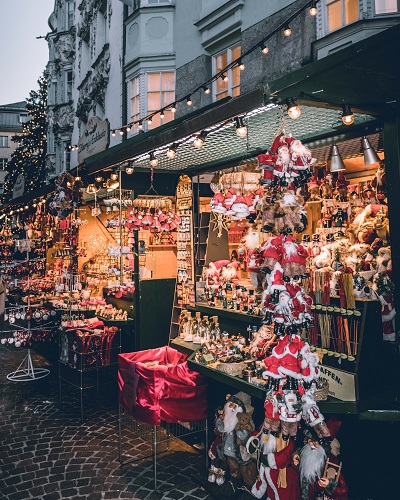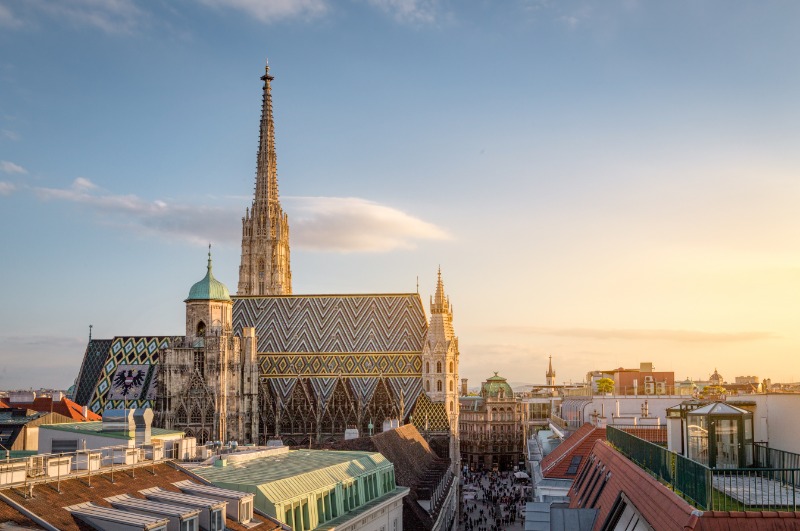 Vienna, Austria
One of the world's most romantic and musical cities is Austria's capital. There is something lovely around every corner - the ideal fusion of romanticism and modernism with a few chocolate pastries on top, complete with gorgeous baroque buildings, rose gardens, and imperial palaces!
Vienna's well-known squares are transformed into lovely Christmas markets throughout the Advent season. They may be found all across Vienna, where you can shop, take in the scenery, or sip on some authentic Punsch or Glühwein.
Vienna is considered one of Europe's most picturesque capitals for a reason. It's appeal is understandable given its gorgeous architecture, great museums, rich musical heritage, and vibrant art scene. You will quickly understand why Ludwig van Beethoven, Sigmund Freud, and Wolfgang Amadeus Mozart chose to call Vienna, which houses approximately one-third of Austria's population, their home.
→ find all our boutique hotels and B&Bs in Vienna here
---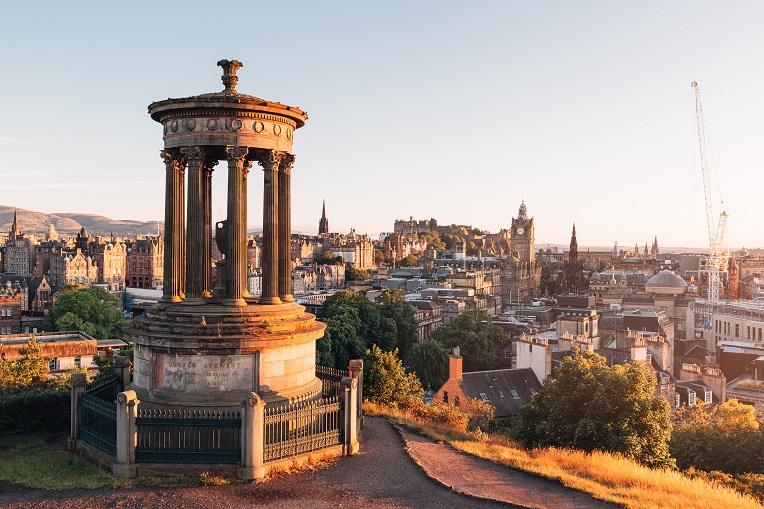 Edinburgh, Scotland
One of the most stunning cities in the UK is the capital of Scotland. For its hilltop castle, cultural attractions, medieval streets, and fantastic dining, shopping, and nightlife scenes, it's worthwhile to pay it a visit. Edinburgh is a picturesque medieval town with lovely streets, delectable cuisine, and lovely people. Did you know that the first city to be selected as a UNESCO city of literature was Edinburgh? As a result, it shares similarities with other authors including J.K. Rowling, Robert Burns, Walter Scott, and others. In the fall, the city truly turners into a magical place when leaves turn orange, red and brown and you can watch them slowly fall while sipping a hot chocolate or tea from one of many cozy cafés.
→ find all our boutique hotels and B&Bs in Edinburgh here
---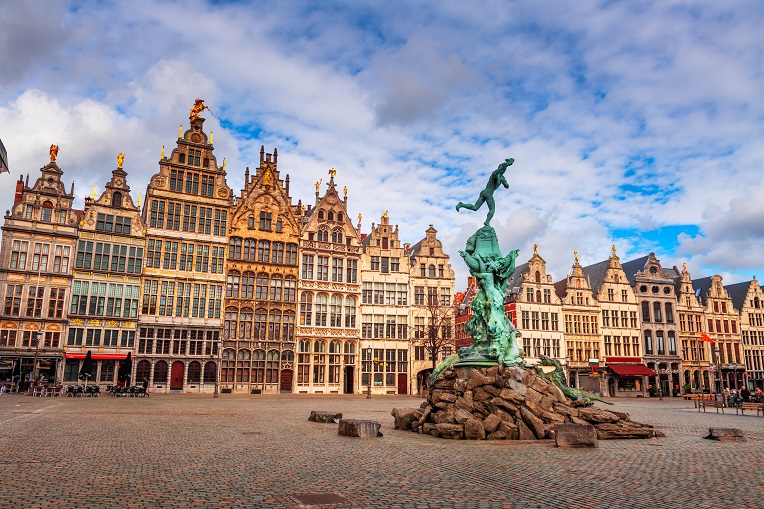 Antwerp, Belgium
You should not travel to Antwerp to only partake in the waffles and mussels tradition.
However, this little cosmopolitan city on the River Scheldt, with a population of just under half a million, is ideal for a cultured city break intermingled with walks down cobblestone streets, bike rides, clean-lined architecture, and clinking glasses in the late afternoon light.
It is, happily, a city for its residents rather than a destination that has turned into a destination for tourists. Weekend visitors will appreciate its interesting museums and galleries, the developing global food scene, searching for street art and sculptures, as well as savouring some of Belgium's best beers in hip bars and classic cafés.
While a few of its neighbours to the south offer pre-packaged clichés, Antwerp just presents itself as cool, straightforward, and with a continuing conversation between its former port-side wealth and new urban viewpoints.
→ find all our boutique hotels and B&Bs in Antwerp here
---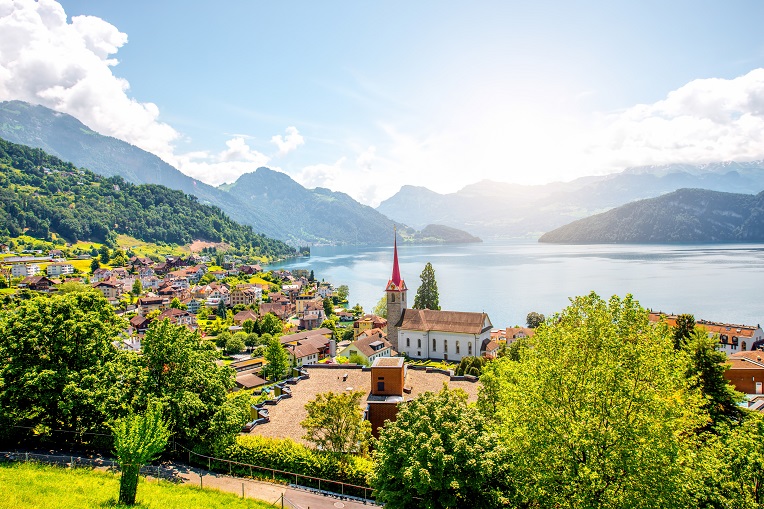 Lucerne, Switzerland
The charming city of Lucerne, located in the heart of Switzerland, is home to all three: beauty, history, and art. Lucerne, which is perched on the shore of Lake Lucerne and with a backdrop of mountains, is a spot to unwind and take leisurely strolls between attractions. This city is only a short ride away if you're in Bern or Zurich, but it deserves more than just a day trip as it has so many things to offer.
→ find out more about Lucerne region
---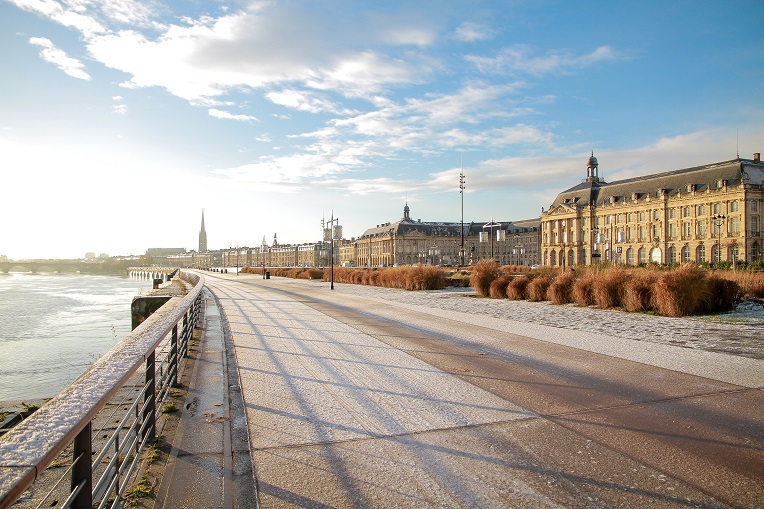 Bordeaux, France
We'd like to recommend Bordeaux as another French treasure if you're searching for a taste of Paris without the city's insanely packed tourist-filled streets. With its rugged stone walls and regal, high-rise structures, the entire city of Bordeaux has a fairy-tale-like aura. It is easy to understand why it is a UNESCO World Heritage Site, and visiting truly makes you feel as though you have entered a storybook. Distinguished by its magnificent architecture, accessibility for day excursions into the near French countryside, and of course, its well-known wine. And there is something for everyone, whether you're a foodie, want a taste of life outside of Paris, or just want to relax in the sun.
→ find a place to stay in beautiful Bordeaux
---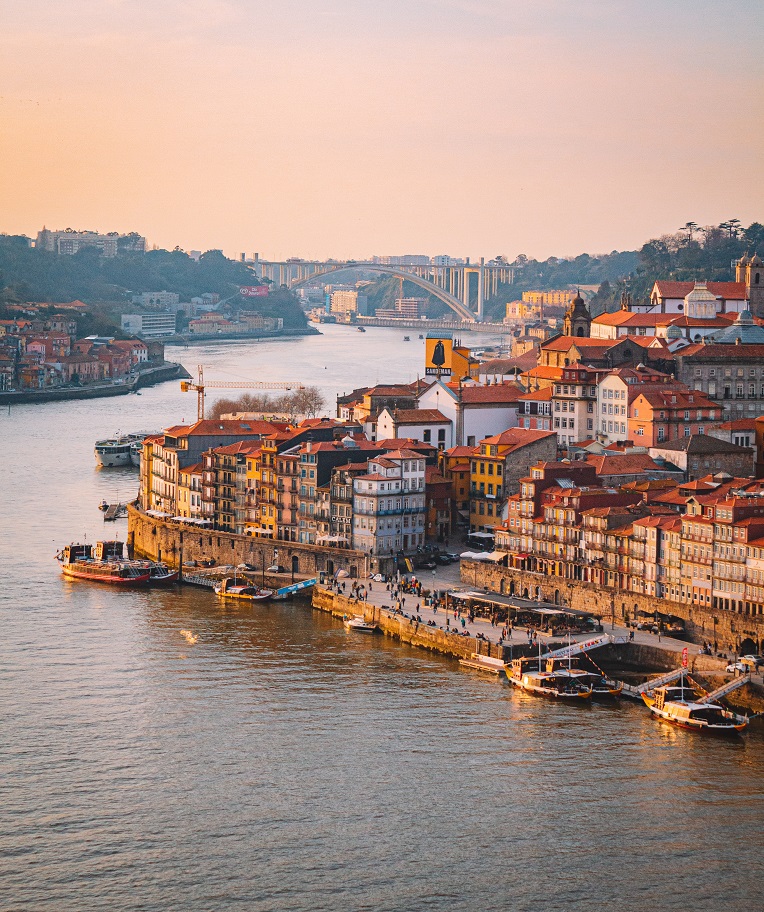 Porto, Portugal
The beloved northern counterpart of Lisbon, Porto, is renowned across the globe for its port cellars, vibrant homes, and hillside beauty. Enjoy leisurely strolls through its neighbourhoods and enjoy the splendid views over the Douro river. Porto will satiate desire to travel, whether it is while drinking hot coffee in a bookstore, riding the funicular, or taking in the view from the Dom Luis Bridge.
→ here is where to stay in Porto
---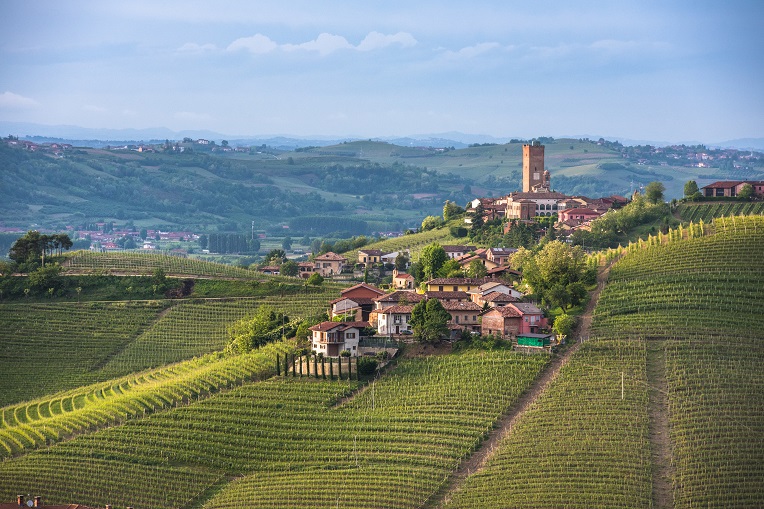 Piemonte, Italy
The northwest Italian region of Piedmont is a mountainous region, as indicated by its name (foot of the mountain) and borders with France and Switzerland. With the highest peaks and biggest glaciers in Italy, the Alps that encircle it on three sides are home to some of the best skiing destinations in the world, including Sestriere, Bardonecchia, and Limone Piemonte.
It wouldn't be a stretch to say that the area is a haven for connoisseurs of fine cuisine, wine, and culture. We especially advise sampling the renowned white truffles and the superb Barolo red wine. Explore this lovely area while selecting from our exceptional collection of the top boutique hotels, luxury hotels, catered apartments, and true agritourism in Piedmont. No matter your preferences or price range, we will help you find that perfect accommodation for you.
---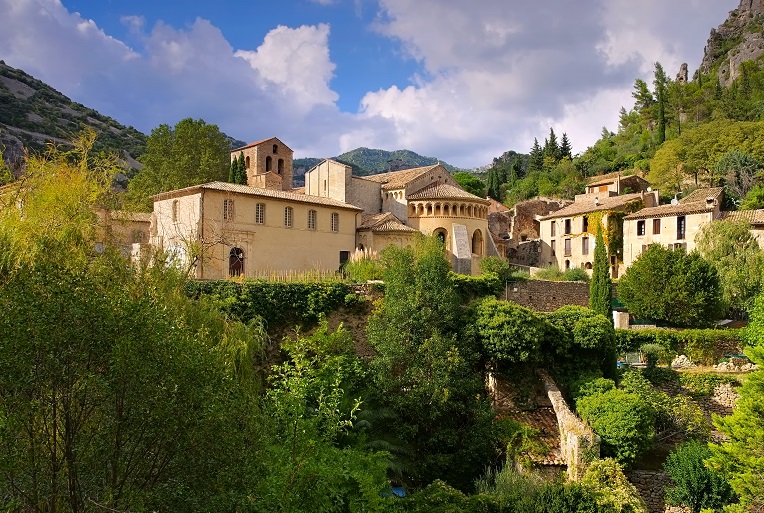 Languedoc-Roussillon, now part of Occitanie, France
The region of Languedoc-Roussillon charms visitors with its peculiar Mediterranean appeal. Located in the extreme south of France, Languedoc-Roussillon has a land area of 27,500 km2 and 2.3 million permanent residents. It is bordered to the south by the Pyrenees, Andorra, and Spain, and to the north by the Auvergne. From the Spanish border to the Camargue, it features a 180 km long sandy Mediterranean coastline. The greatest wine-producing region in Europe is located in Languedoc, which is also known for its leisurely pace of life.
→ find your perfect accommodation to enjoy Frances' South in fall and winter
---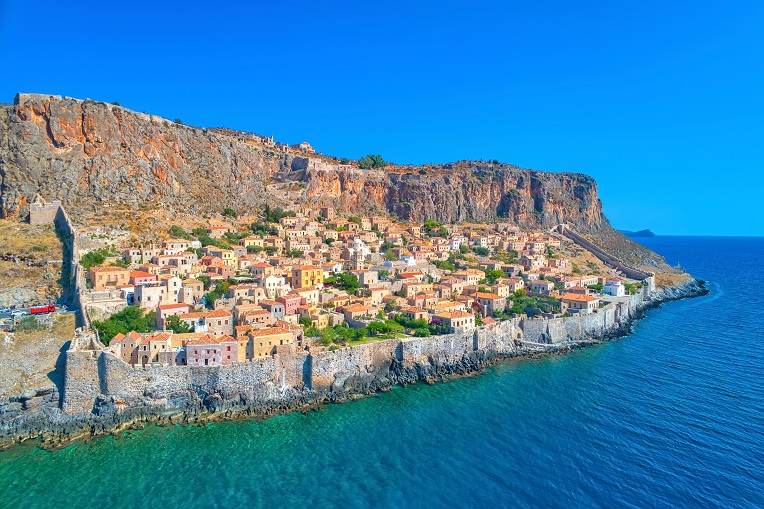 Peloponnese, Greece
The cultural riches and natural beauty of the Peloponnese can hardly be overstated. Since the Corinth Canal was created, this southern peninsula - now officially an island - seems to have the finest of nearly everything Greek. The best-preserved Greek theatre is at Epidaurus, and other ancient landmarks include the beautiful sanctuary of Olympia, which served as the venue for the Olympic Games for a millennium, and the Homeric palaces of Agamemnon at Mycenae and of Nestor at Pylos.
In addition to having such an abundance and concentration of cultural landmarks, the Peloponnese is a wonderful spot to unwind and roam. Its beaches, particularly those on the west coast and in the famous Mani in the south, are some of the best and least developed in the nation, and the inland scenery is stunning, with wooded mountains and some of the most beautiful rivers in the world.
→ discover your ideal place to stay from our collection in Peloponnese
---
A few recommendations on where to stay:
Are you looking for a nicely renovated old building in the center of Antwerp? The Aplace Antwerp City Flats and Suites welcomes you with its modern and stylish accommodations!Make yourself comfortable and enjoy one of the lovely decorated suites the highest level of comfort including flat screen TV, iPod docking station and an incomparable bathroom with shower or bath tub. The view over the Vrijdagmarkt will invite you to dive into another world...Are you a self-caterer? Choose one of the spacious and comfortable apartments! The fully equipped kitchen provides fridge, microwave, oven as well as hot plates to whip up your delicious meal!If you feel like being spoiled with a fully prepared and tasty dish, head to the wide range of different restaurants and cafes close by.Furthermore, numerous museums are waiting to be discovered by all the history lovers. Do you want to buy a very unique souvenir? Let's explore the famous antique shops in the nearby Kloosterstraat. In addition, the Cathedral of Our Lady and the Goenplaats can be reached in just a few minutes.We haven't convinced you yet? The friendly host Karin is happy to help you out with anything you may need and she will make your stay absolutely unforgettable. You can feel her passion for this property from the first minute on!A perfect location, where tradition meets contemporary design?The Aplace Antwerp City Flats and Suites is a matchless combination...What are you waiting for?

Escondido tras un montículo medieval en un pueblo del Languedoc francés, Camellas-Lloret tuvo sus inicios en un sueño de Annie y Colin Moore, quienes coincidieron en un tren que salía de París en 1982. Juntos, fantasearon con cómo crear un lugar en el que celebrar y compartir los placeres de la vida francesa con amigos y otros viajantes. Treinta años más tarde encontraron lo que estaban buscando: un encantador hogar para huéspedes que se remontaba al siglo XVIII.Ofrecen ahora cuatro amplias habitaciones, todas con baño privado y detalles arquitectónicos originales, chimeneas de mármol y muebles de época que se entremezclan con otros de diseño moderno. Además, hay un apartamento ajardinado de estilo rural que en el pasado hizo las veces de taller de arte.Un precioso jardín amurallado, terraza y conservatorio, invitan a disfrutar de unos tranquilos momentos de relajación – o de una reunión alrededor de la mesa de comedor comunitaria.En el interior, la sala de estar está repleta de libros de viaje y de arte. Hay un bar de cortesía y una buena chimenea para días fríos.Podemos explorar los alrededores llenos de trigales y girasoles en bicicleta, a pie o en barco. Las poblaciones medievales de Carcassonne, Limoux y Mirepoix son preciosas de visitar y tienen tiendas tipo boutique en abundancia.Una estancia sumamente agradable en un hotel en el que se respira un aire de familia, mientras saboreamos una copa de vino y nos relajamos.

Nikos Karaflos, the owner and visionary of Dexamenes has created a design masterpiece located at one of the most unspoiled and beautiful stretches of coastline in the western Peloponnese.Dexamenes used to be a winery and distillery before it was turned into this special seaside hotel – the fusion of the industrial structure and modern design elements leave you stunned as soon as you enter the premises. A complementary palette of concrete, steel, timber, and engineered glass ensures that new construction elements tread lightly, leaving the existing buildings relatively untouched and retaining their strong presence.In addition to the tank rooms, their pavilions, and the courtyard garden, the 2 original stone outbuildings have been carefully converted to provide the hotel with in-house dining and event facilities with a focus on communicating the culture of the area and the history of the building through art and cuisine.Situated on Kourouta beach near the town of Amaliada, the hotel is an ideal outpost for sun-seeking and exploring the region's offerings, which includes an abundance of wineries.

Situado en los límites de Montpellier encontramos esta pequeña joya equipada con diferentes habitaciones dobles, una suite, un apartamento totalmente amueblado, salas de recepción y salones de conferencias. Todo ello con fantásticas vistas del parque y el jardín inglés.El entorno salvaje y natural alrededor del Domaine de Biar ayuda a configurar un lugar que rebosa elegancia, tranquilidad y belleza. Una especie de "Jardín del Edén", perfecto para escapadas románticas, bodas y recepciones de cualquier tipo.Puedes relajarte en el amplio terreno natural de la propiedad, de 50 hectáreas, Esta área incluye un spa con solárium, una piscina exterior, un hammam y una encantadora terraza con vistas panorámicas. Pero también árboles centenarios y grandes prados verdes completan la idílica imagen del Domaine de Biar.Todo el interior ha sido diseñado por la agencia Dabadabada. Para ellos era una prioridad mantener el encanto del pasado y combinarlo con las necesidades más modernas. Así, consiguieron crear una atmósfera única que podrás disfrutar desde el balcón de tu habitación hasta la extensa zona exterior. Una estancia en el Domaine de Biar es definitivamente una delicia para todos los sentidos.Este hotel es, de hecho, sobre todo un retiro que sirve placer y bienestar, pero la ciudad de Montpellier está muy cerca. En cualquier caso, no necesitas visitar la ciudad obligatoriamente para poder disfrutar de una gastronomía fantástica: la propia cocina del hotel trabaja con productos exclusivamente orgánicos – que tienen su origen en sus propios jardines o provienen de productores locales.

Situado en un renovado edificio histórico dentro del famoso Spittelberg quarter, este elegante hotel de 4 estrellas está a solo 5 minutos caminando del Museo Quarter. El recinto ofrece conexión wifi y habitaciones con aire acondicionado.Todas las habitaciones del Altstadt Vienna están individualmente amuebladas y decoradas con un estilo clásico o moderno. Poseen tv, suelos de parqué y mini-bar.El amplio y variado desayuno buffet se sirvirá en el Red Salon. Al mediodía se invitará a bizcocho casero y té junto a la chimenea. Y al caer la tarde los huéspedes podrán relajarse en el bar. Los clientes del Altstadt Vienna disfrutarán también de una colección de arte contemporáneo cedido por el propietario del hotel. Todos aquellos interesados en la moda podrán alquilar ropa y accesorios online de un diseñador local y recibirlos en la propia habitación.La estación de metro y Ringtrasse boulevar están a tan solo 5-10 minutos caminando desde el hotel.07 Neubau es la mejor opción para los viajantes interesados en las compras, museos y cultura. Este es el área favorito de nuestros clientes en Vienna según críticos independientes.Se trata de un hotel altamente evaluado por su buena calidad. Los huéspedes aseguran que obtienen más por su dinero que cualquier otro alojamiento en Vienna.Les recomendamos salir a comer cerca del Hotel Altstadt Vienna, pues existe una gran variedad de restaurantes en la zona.

La Maison Bord'eaux lleva desde 2003 haciendo gala de su buen nombre. Creada por Brigitte Lurton con la idea de establecer un lugar especial donde hospedarse en Burdeos, la Maison Bord'eaux es un hotel extraordinario. Sus nuevos dueños, Carole y Pierre Lurton, siguen siendo fieles a su principio fundamental: convertir este alojamiento en uno de los mejores hoteles boutique de la región.Este edificio del siglo XVIII es el edificio está localizado cerca de la construcción más antigua de la ciudad: el Palacio Gallien, unas bellas ruinas de un antiguo circo romano. El alojamiento está también muy cerca del encantador Jardín Público, un fresco parentésis en la ciudad; y a tan sólo diez minutos a pie del Gran Teatro y de la Plaza Gambetta, donde encontrarás la mejor zona de tiendas con las firmas de moda francesa más elegantes.La Maison se conforma de dos edificios, rodeados de un precioso jardín de estilo italianizante. El edificio principal proyecta una austera fachada y albergan once habitaciones, el bar y el restaurante. El edificio adyacente (los establos originales) ha sido tranformado en tres habitaciones y una biblioteca donde los huéspedes pueden relajarse leyendo y escuchando música.No importa en qué habitación te hospedes, todas ellas son coloridas, alegres y están adornadas con printuras contemporáneas de autores como Toni Soulié, Marc Latamie, Axel Arno, Richard Cerf o Claude Vialla. El mobiliario también lleva firmas reconocidas en el mundo del diseño, como la de Martine Bedin, Jean Nouvel o Ingo Maurer. El resultado es un hotel con una gran personalidad y carácter.En la Maison Bord'Eaux el cliente es la prioridad. Por ello, a la hora de diseñar el hotel se han primado las necesidades de los huéspedes por encima de todo. Las habitaciones cuentan con acceso a Internet, television satellite, altavoces en el baño, tetera, zapatillas y albornoces. Pero, por encima de todo, destacan las camas, extremadamente confortables y dotadas de iluminación inteligente (lo que te permitirá leer sin molestar a tu pareja, por ejemplo). La Maison Bord'eaux ofrece además una sala de reunions donde los huéspedes que acudan aquí por motives de negocios puedan organizer encuentros en un lugar de diseño y alta calidad. Entre las actividades que ofrece el alojamiento encontramos las visitas a sus viñedos (con cata de vinos incluidas), las deliciosas cenas en el Château, la posibilidad de contratar un tour privado por la ciudad y servicios de spa y belleza. Nota: dos de las habitaciones están localizadas en el tercer piso y no hay ascensor. Por favor, en caso de que tenga dificultades al respecto, le recomendamos que avise al alojamiento con antelación. Las habitaciones estándar cuentan con ducha y las superiors con bañera.

Disfrute de una estancia única en Mèze, un antiguo pueblo pesquero de la región vinícola de Languedoc. Situado en el sur de Francia, aquí podrá perderse en sus calles estrechas, junto a un pintoresco puerto y una comida fantástica. El Hotel Maison Mèze está situado en el corazón del casco antiguo de este animado pueblo costero, que está a pocos metros de numerosas tiendas, restaurantes, el puerto y de la pequeña y conocida playa de La Plagette. La Villa Maison Mèze perteneció a un comerciante de vinos en el siglo XIX y ha sido ampliamente renovada para convertirla en una elegante casa de vacaciones. Hoy en día puede alojar hasta 9 personas en 4 lujosos dormitorios con baños en suite. Cada habitación ha sido diseñada individualmente para que se sienta como en casa. Además, la villa incluye un amplio salón y una terraza privada en la azotea con una hermosa vista sobre los elegantes jardines y el mar. El estilo de la villa puede describirse como de lujo relajado: espejos y lámparas de araña antiguos, vigas de madera y puertas con paneles, y cómodas camas con fundas de algodón egipcio de alta calidad. El desayuno típico francés está incluido en el precio y se sirve en una acogedora cafetería con terraza justo al lado de la Maison Mèze. Un dato curioso es que el pueblo está situado en "L'étang de Thau", una tranquila laguna de agua salada que proporciona a Francia alrededor del 10% de sus ostras - ¡no hay nada más fresco que esto! Mèze también tiene mucho más que ofrecer, como poner a prueba las habilidades de los turistas en la navegación o el kitesurf. Hay aparcamiento gratuito a pocos metros de la casa.

In the hills above the picturesque seaside town of Port Heli on the Greek Riviera, lies The Dutch, a former farmhouse lovingly decorated by interiors designer Petra Postmus. The splendid views cover the bay of Porto Heli, the beautiful island of Spetses and the Argolic Gulf. In the distance you can see the (snowy) peaks of the mountains of the Peloponnese. Close to the harbour of Porto Heli (2km) and to the beach (1km). A romantic getaway. The suite fits 2 persons and has a dining / living room, a lounge with daybed and a master bedroom, a private bathroom and fully equipped kitchen, four private terraces with unobstructed views and a private parking space on the property. A total of no less than 60 square meters of living space! As a service they provide drinks, (like wine, beer, soft drinks and water) on arrival in your fridge, as well as breakfast items for your first day at the Dutch Suite.Relax on one of your 4 private terraces, have breakfast looking over the Aegean Sea, sleep and rest in your master bedroom, make your own espresso or cappuccino in your kitchen, take a rain shower in your bathroom, and have a nice glass of wine in the blue room. And try the almonds of the almond tree in the garden of Villa Epikouros. Thick walls characterize this architectural style. The suite is part of Villa Epikouros and has a garden of 2600 square meters. The area is called the Greek Riviera with beautiful Porto Heli, and the islands Spetses and Hydra. The car-free island Spetses is known for its sea-faring traditions, neoclassical mansions and horse-drawn carriages. Explore this quaint village and verdant pine forests by scooter, quad bike or bicycle. A litte farther offshore, picturesque Hydra is also car-free and renowned for its vibrant dining scene and nightlife.

Yndo HotelEl lujo más exquisito y el estilo francés más refinado se dan la mano en este boutique hotel ubicado en el mismo corazón de Burdeos. Un lugar donde tu bienestar y confort son las prioridades.Establecido en una preciosa mansión del siglo XIX, el Yndo Hotel cuenta con doce habitaciones únicas, con una decoración que te hará sentir como en un auténtico palacio. Modernidad y tradición son las premisas básicas del diseño de este bello hotel; sillones vanguardistas, lámparas de cristal, mesas de madera y espejo, materiales naturales, diseño escandinavo... Todo tiene cabida en el interior de este hotel.Las habitaciones están perfectamente equipadas con aire acondicionado, balcón, zona de estar, televisor de pantalla plana, WiFi gratuito, cafetera y baño privado con artículos de aseo.El hotel ofrece un delicioso desayuno elaborado con productos frescos y regionales. Y cuenta con un precioso jardín lleno de aromas en el que podrás relajarte cuando el tiempo lo permita. El personal es encantador y ofrece un servicio muy personalizado; estamos seguros de que te harán sentir como en casa.El Yndo Hotel se encuentra a tan sólo unos pasos de la plaza Gambetta y el Cours de l'Intendance. Si estás pensando en disfrutar de una escapada turística a Burdeos, estás ante una de las mejores opciones.